About The Journal Open Access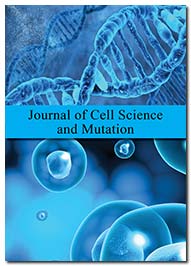 Advances in Cell Science and Tissue Culture (AAACSTC), a newly launched journal which will be dedicated to advancing the science and Tissue culturing. The journal publishes a wide range of scientific articles related to cell biology, multicellular, Cell theory, Cell movement, Ribosomes, Mitochondria, Cell division, Tissue culturing, Chromosomes, Membranes, Eukaryotic cells,Cytoskeleton, Genetic material, Organelles, Eukaryotic, Eukaryotic and prokaryotic, Cell wall, Prokaryotic, Growth and metabolism, etc.,
Aims and Scope Journal of Advances in Cell Science and Tissue Culture (AAACSTC) main aim is to publish the most advanced research and discoveries with current developments in the form of original research articles, review articles, case reports, short communications, commentaries, images, video articles, etc. By making our content freely available on internet, we try to meet the research needs of aspiring researchers and scientists throughout the world give them a scope for further advancements in research.
The Journal is using Editorial Manager System for online manuscript submission, review and tracking. Editorial board members and experts in specialized subjects/aspects review the manuscripts which will enhance the quality of the research content. At least two independent reviewer's approval followed by the editor's acceptance is required for the acceptance of any citable manuscript.
The Journal scope encompasses the knowledge in field of Cell science Advances and tissue culturing such as Origin of the first cell, Origin of multicellularity, Multicellularity, Movement or motility, Protein synthesis, Growth and metabolism, Cell wall, Mitochondria and plastids, Cytoskeletal structures, etc.,
You may submit manuscripts online at www.editorialmanager.com/alliedjournals
Individuals interested in becoming members of the Editorial Review Board should contact by below email.
Just Published Articles View More