Journal h-index : 3

Journal cite score : 0.28
Journal impact factor : 2.75
Average acceptance to publication time (5-7 days)
Average article processing time (30-45 days) Less than 5 volumes 30 days
8 - 9 volumes 40 days
10 and more volumes 45 days
About The Journal Open Access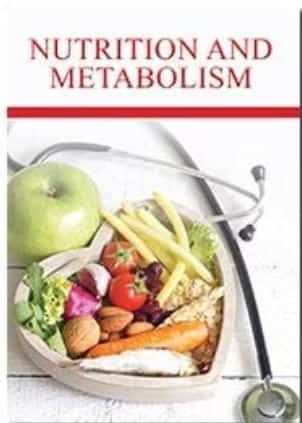 Editors-in-Chief:
Vassilios Raikos, Metabolic Health Group, Rowett Institute of Nutrition and Health, University of Aberdeen, UK
Main Indexing sites include-
Publons
Google Scholar
RefSeek
Insights in Nutrition and Metabolism, is an open access Journal and digital resource platform for rapid communication and dissemination of contemporary research explorations and key advancements in nutrition and associated physiological and metabolic processes. The journal provides an opportunity to share the information among the food, nutritional, medical scientists, researchers and students.
The primary focus of the journal is to promote research and innovations for deeper understanding of nutrient intake, obesity, diabetes, metabolic syndrome, macro and micronutrients including vitamins and minerals, bioavailability of nutrients, metabolism of nutrients and regulation of metabolism of key nutrients such as carbohydrates, proteins and fats in addition to different food sources, recommended intake levels, nutritional deficiencies, allergenecity and toxicity, molecular and cellular biology of nutrients.
Authors can submit their work in any of the science communication formats. The Journal facilitates faster and transparent manuscript processing based on electronic submission and editorial tracking system. The Journal also undertakes post production promotion of the published article across digital platforms, abstracting and indexing databases.
You may submit manuscripts online at: www.scholarscentral.org/submissions/insights-nutrition-metabolism.html or you may send the article as an email attachment to the following mail-id: [email protected]
h-index
Articles published in Insights in Nutrition and Metabolism have been cited by esteemed scholars and scientists all around the world. Insights in Nutrition and Metabolism has got h-index 3 , which means every article in Insights in Nutrition and Metabolism has got 3 average citations.
Just Published Articles View More
Relevant Topics