About The Journal Open Access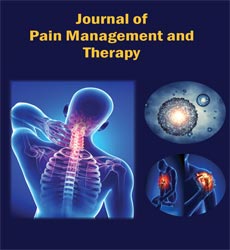 Pain can be of any type Mild, Moderate or Severe, according to that treatment can be done by using either non-steroidal anti-inflammatory drugs or strong opioids .Pain management can be defined as the vital part of medicine, whose approach is to give patients ease and release of chronic pain by the help of interdisciplinary approaches including Physiotherapy, medicine, psychology and other therapies. Sometimes this may include classical techniques like Meditation, Hypnosis, Acupuncture and Light therapy.

AIMS AND SCOPE

The objective of this journal is to share and deliver content work done by researchers and scholars in the field of pain management and its treatment using many types of therapy. It also share some articles on new regenerative medication and drugs therapies for pain management.

Journal of pain management therapies is an open access journal that contracts and define the new innovative practices as well as the study in the respective fields:-

• Pain: musculoskeletal pain, spinal pain, neuropathic pain disorders
• Physiatrists
• physical medicine
• Spinal cord and peripheral nerve stimulation
• X-ray guided spinal and joint injections
• Radiofrequency ablation and treatment of various nerves
• MRI-friendly device implantations
• Regenerative Therapies
• MILD procedure
• mind-body therapies, relaxation, meditation, cognitive- behavioural therapy
• pharmacological measures: analgesics, antidepressants and anticonvulsants
• Drugs: Non-steroidal anti-inflammatory drugs, Antidepressants, Analgesics, and antiepileptic drugs
• Cannabinoids
• Opioids

Submission of important articles containing progressive research output assisting in forwarding the subject are most welcome. The wide scope of the journal will aid in contributing a great measure of scientific information related to the advances in towards better healthcare. The Journal is using Editor Manager System for easy online tracking and managing of the manuscript processing. Each article undergoes a peer review process under the aegis of an assigned Editor. To be acceptable for publication, an article should be positively considered by two individual reviewers followed by the Editor's consent.
You may submit any manuscript at : [email protected]
Just Published Articles View More
Relevant Topics