Average acceptance to publication time (5-7 days)
Average article processing time (30-45 days) Less than 5 volumes 30 days
8 - 9 volumes 40 days
10 and more volumes 45 days
About The Journal Open Access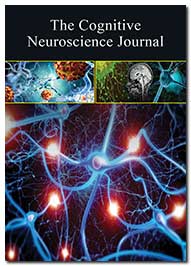 Cognitive neuroscience is a branch of both neuroscience and psychology, overlapping with disciplines such as physiological psychology, cognitive psychology, and neuropsychology. Cognitive neuroscience relies upon theories in cognitive science coupled with evidence from neuropsychology, and computational modeling.
Aims and Scope
The Cognitive Neuroscience Journal is one of the best open access journals that aims to publish the most complete and reliable source of information as original articles, review articles, case reports, short communications, clinical studies, etc. in the field and provide online access without any restrictions or subscriptions to the researchers worldwide.

Cognitive neuroscience is the scientific field that is concerned with the study of the biological processes and aspects that underlie cognition, with a specific focus on the neural connections in the brain which are involved in mental processes. It addresses the questions of how cognitive activities are affected or controlled by neural circuits in the brain.
Submit your manuscript online at www.scholarscentral.org/submissions/cognitive-neuroscience-journal.html or mail to [email protected]
Individuals interested in becoming members of the Editorial/Review Board should contact by email.
Just Published Articles View More
Relevant Topics