About The Journal Open Access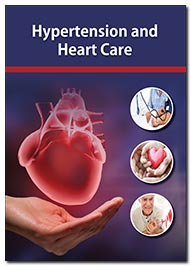 International Journal of Heart is a multi disciplinary scholarly journal that explores the evolving research on heart care and its immediate repercussions on neurological, cardiovascular and endocrine functions.
Aims and Scope
The journal aims to cater to the needs of a wide range of professionals like, endocrinologists, cardiovascular experts, general medical practitioners, policy makers, and entrepreneurs engaged in the promotion of medical and pharmaceutical products. It also tries to meet the expectations of the academicians and researchers of the medical sciences, including students.
International Journal of Heart publishes a wide range of topics covering various aspects of heart care and its overall impact on the other organs, including; Aneurysm, Antihypertensive therapy, Antioxidants, Aorta Disease, Arteriosclerosis, Blood Pressure, Body Mass Index, Cardiovascular disease, Cholesterol, Coronary artery disease, Electrocardiography, Heart failure, Hypertension Treatment, Hyperthyroidism, Metabolic syndrome, Obesity, Pacemaker, Pulmonary Hypertension, stress, and stroke.
The journal's Editorial-Board comprising of scholars from all over the world that may be instrumental in offering their critical views on the latest developments in the Heart Care and diabetes.
Submit manuscript as an email attachment to the e-mail ID: [email protected]
Just Published Articles
Relevant Topics