Average acceptance to publication time (5-7 days)
Average article processing time (30-45 days) Less than 5 volumes 30 days
8 - 9 volumes 40 days
10 and more volumes 45 days
About The Journal Open Access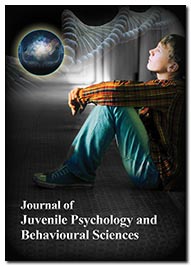 Journal of Juvenile Psychology and Behavioral Sciences is an open access, scholarly journal that focusses on the research findings in psychology of juveniles, with special reference to their personality psychology, developmental psychology and behavioural patterns. Manuscripts showcasing the study of Juvenile delinquency and abnormal psychological and behavioral patterns are solicited.

The Journal accepts original articles that highlight the adept approaches in the treatment and counselling of juvenile criminals serving detention. Articles showcasing the changing behavioural patterns of juveniles and its overall impact on the socio-economic and judicial system are also welcome.

Aims and Scope

The scope of the journal includes juvenile behaviour, child psychology, social neuroscience, cognitive science, mental health, human psychiatric disorders, autism, neuroscience, neurobiology, psychobiology, cognitive psychology, depression, trauma, juvenile law, juvenile criminology and its related study.
Submission of important articles containing advanced research output aiding in forwarding the subject are most welcome. The wide scope of the journal will aid in contributing a great measure of scientific information related to the advances in towards better healthcare. The Journal is using Editorial Manager System for easy online tracking and managing of the manuscript processing. Each article undergoes a peer review process under the aegis of an assigned Editor. To be acceptable for publication, an article should be positively considered by two reviewers followed by the Editor's consent.
You may submit manuscripts as an email attachment to behavsci@psychiatryres.com or through online submission.
Just Published Articles
Relevant Topics