About The Journal Open Access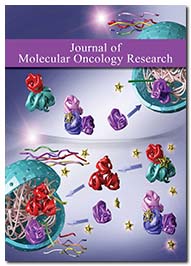 Molecular oncology refers to the process of tumor formation within the molecular level and its effects along with various therapeutic methods in the cancer treatment.
The Journal of Molecular Oncology Research (JMOR) is an international, peer reviewed journal that encourages high-quality original research, systematic reviews, meta-analyses and technology reports, perspectives on all disciplines and therapeutic areas within the specialty.
Aims and Scope
The journal aims to further research on broad spectrum of discoveries related to therapeutic advances in cancer treatment, molecular phenotypes, tumor diagnosis, cancer genetics, epigenetics, genomic instability, tumor immunology, chemotherapy, radiotherapy and surgery, etc. The principal criterion for publication is to establish a novel concept of clinical significance in diagnosis, prognosis and prevention strategies for cancer patients.
This multidisciplinary open access journal ensures wide spread dissemination of research work as original Research Articles, Review Article, Case Reports, Short Communication, Opinion Articles and Letter to Editor.
The journal prioritizes molecular analysis that provides novel mechanistic insight into pathways and processes linked to cancer risk, development, and/or progression. The journal emphasizes on all cancer-associated pathways (including cell-cycle regulation; cell death; chromatin regulation; DNA damage and repair; gene and RNA regulation; genomics; oncogenes and tumor suppressors; and signal transduction). For full consideration, primary research submissions must provide significant novel insight into existing pathway functions or address new hypotheses associated with cancer-relevant biologic questions.
The Journal is using Editor Manager System for easy online submission and tracking of the manuscript. To be acceptable for publication, an article should be positively considered by two individual reviewers followed by the Editor's consent.
Authors are requested to submit mansucript at Online Mnaucript Submission System or send as an email attachment to [email protected]
Just Published Articles View More
Relevant Topics