Average acceptance to publication time (5-7 days)
Average article processing time (30-45 days) Less than 5 volumes 30 days
8 - 9 volumes 40 days
10 and more volumes 45 days
About The Journal Open Access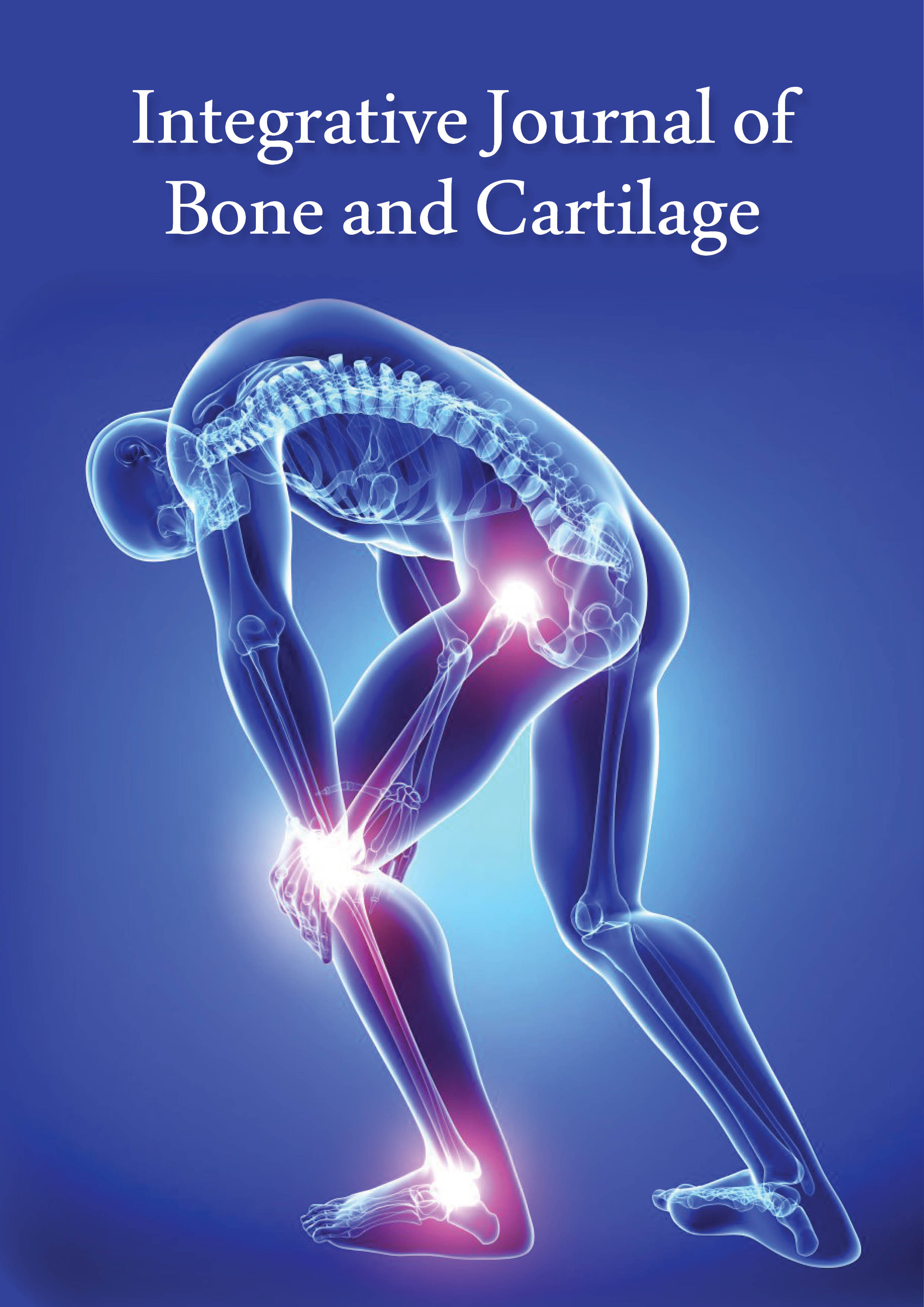 Integrative Journal of Bone and Cartilage is a peer-reviewed, open access, scholarly journal that focusses on the wide dissemination of research findings and innovations in medical and clinical research on various aspects of osteology and cartilogy. Osteology is the study of the structural and functional features of the skeletal system, while cartilogy refers to the study of cartilages. The journal aims to publish articles that emphasises on the integrative treatment of bone and cartilage disorders by the application of research developments in osteoimmunology, bone metabolism, anatomy, ortho-oncology, cartilogy, etc.

Bone and cartilage research encompasses the studies focussed on the development and application of advanced orthopaedic methods, tools and technologies for the treatment and rehabilitation of patients suffering with bone deformity, fracture, metabolic bone diseases, osteoporosis, osteonecrosis, osteophytes and other hereditary and pathogenic bone disorders.

Integrative Journal of Bone and Cartilage publishes manuscripts that highlight recent developments in the field of basic and applied orthopaedics including surgery, infectious bone diseases, Ankle fractures, Spinal stenosis, Hip arthroplasty, Knee replacement, orthopaedic Rehabilitation, Osteoblast, Muscle Bone Interactions, Trabecular bone, Paget's disease of bone, Bone grafting, Osteopenia, Bone and cartilage transplantation. The journal emphasizes on the publication of manuscripts showcasing conceptual breakthroughs and current trends in orthopaedic treatment practices. Articles containing advanced research output which can help in forwarding the subject are most welcome.
Relevant Topics