Average acceptance to publication time (5-7 days)
Average article processing time (30-45 days) Less than 5 volumes 30 days
8 - 9 volumes 40 days
10 and more volumes 45 days
About The Journal Open Access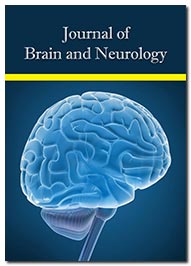 Journal of Brain and Neurology is an international, open access, peer-reviewed journal publishing research articles, review articles, case reports, editorials, short communications, etc in all the related fields of neurology.
Journal of Brain and Neurology provides a new platform for the researchers, scientists, scholars, students in this field to publish their research work & update the latest research information to the scientific community. We provide unlimited access towards accessing our literature centre with immense range of articles.
Aims and Scope
Journal of Brain and Neurology accepts articles from across the disciplines such as Brain informatics, Brain Injury, Cerebral Palsy, clinical neuroscience, Epilepsy, Epilepsy and Febrile Seizures, Neurobiology, Neurochemistry, Neuro-endocrinology, Neuro-epidemiology, Neuro-genetics, Neuroimaging, Neurological Sciences, Neuro-ophthalmology, Neuropathology, Neuro-pharmacology, Neuropsychiatry, Neuropsychology, Neuro-radiology, Neurorehabilitation, Psychopharmacology, etc.
All Submitted articles are subjected to peer-review process prior to its publication to maintain the quality and the significance of the journal. The published articles are made freely and permanently accessible online immediately upon publication.
Author may submit manuscripts online at https://www.scholarscentral.org/submissions/brain-neurology.html or send as an E-mail attachment to [email protected] and [email protected]
Individuals interested in becoming members of the Editorial Review Board should contact by the below e-mail.
Just Published Articles
Relevant Topics