About The Journal ISSN: 2591-7366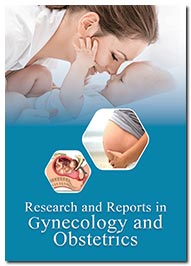 Indexed in China National Knowledge Infrastructure, CiteFactor and
Secret Search Engine Labs
Research and Reports in Gynecology and Obstetrics is a peer reviewed journal that showcases the advancements in medical treatment methods of diseases associated with female reproductive system, medical attention and clinical correlation required during pregnancy.

The journal focusses on publication of manuscripts regarding recent findings on the medical care, treatment and gynecology surgery associated with childbirth (c-Section) and during the postpartum period.
Aims and Scope
The scope of the Research and Reports in Gynecology and Obstetrics journal encompasses various aspects of gynecology and obstetrics such as maternal and fetal surveillance, antenatal and postnatal care, reproductive endocrinology and infertility, gynecological cancers, pelvic medicine and reconstructive surgery, laparoscopic surgery, pediatric gynecology, menopausal gynecology and geriatric gynecology.

The journal aims at broad coverage of research advancements in perinatology and wide dissemination of knowledge on myths and facts of maternal-fetal medicine. The journal also focusses on the publication of advancements in the diagnosis and treatment of ovarian disorders such as polycystic ovarian disorder (PCOD) and management of fertility issues with the help of diet supplements and exercise.

Research and Reports in Gynecology and Obstetrics emphasizes on publication of conceptual breakthroughs in the field of in vitro fertilization (IVF) as a solution to infertility issues and also providing cognizance regarding the litigation involved with IVF and surrogacy.

The journal accepts original research article, review article, short communication, case report, letter-to-the-Editor and Editorials for publication in an open access platform. All the published articles can be accessed online without any subscription charges and will receive the benefit of extensive worldwide visibility.

Article processing will be done through the Editorial Manager System which helps in maintaining the quality of the peer review process and provides easy access to the authors to track the process of manuscript evaluation and publication in an automated way.

All the submitted manuscripts undergo peer review by the subject matter experts under the supervision of the Editor-in-Chief or assigned Editorial committee member of the Research and Reports in Gynecology and Obstetrics journal. Approval of at least two independent reviewers and the editor is mandatory for the acceptance of the for publication.
Authors may Submit manuscripts at Online Manuscript Submission System or send as an e-mail attachment to the link: [email protected]
Just Published Articles View More
Relevant Topics