About The Journal Open Access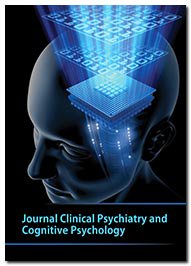 The Journal of Clinical Psychiatry and Cognitive Psychology is an open access journal dedicated to publish high quality scientific articles that describes the latest findings in psychiatry and psychology. In addition to the core subjects, research articles in ancillary fields such as Neuroscience, Psychology, and Psychiatry are also welcome.
The Journal targets a vast section of population including academicians, clinical practitioners, counselors, therapists, students and researchers. Every individual manuscript is subject to rigorous peer-review. In addition to Research Articles, the Journal also publishes informative Case Reports, Commentaries, Reviews, and Perspectives for synthesizing the latest findings in a coherent manner.
Aims and Scope
The Journal features articles on a variety of neurologic disorders such as Mental Disorders, Neurocognitive Disorders, Hyperactivity Disorders, Depressive Disorders, Dementia, Stress & Affective Disorders etc., with special focus on research pertaining to Neuro Imaging, Psychotherapy, Cognitive Therapy, Behavior Therapy, and Psychopharmacology.

Authors can submit their manuscripts electronically at any time and from any part of the world to our online manuscript submission system https://www.scholarscentral.org/submissions/clinical-psychiatry-cognitive-psychology.html
If there is any difficulty with online submission, alternatively manuscripts are accepted via email to editorial office at [email protected]
Just Published Articles
Relevant Topics