Journal H-index : 2

Journal cite score : 0.13
Journal impact factor : 0.36
Average acceptance to publication time (5-7 days)
Average article processing time (30-45 days) Less than 5 volumes 30 days
8 - 9 volumes 40 days
10 and more volumes 45 days
About The Journal Open Access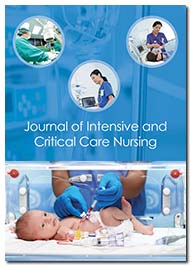 Editor-in-Chief
Dr. LaDonna Northington
Professor and Associate Dean
School of Nursing
The University of Mississippi Medical Center
United States
Journal of Intensive and Critical Care Nursing (ICCN) an open access bi-monthly issue release journal aims to cultivate and share empirical knowledge in order to publish articles to enhance their commitment to scientific society. ICCN is helpful for the global readers for clinical inquiries, updates on the most scientific advances in patient outcomes, a variety of clinical imaging, and patient care guidelines in emergency care settings.
Drawing on a wide range of theoretical and methodological approaches to review the papers, ICCN produces a rich stream of conceptual and applied research focused on research developments in the field of intensive care units and its applied fields.
The journal particularly encourages attention to the standard peer review by the Editorial and Review board members.
Considering submissions: Original research, Investigative, Scholarly reviews, Case studies, Clinical development innovations, and Book reviews, Communications, Brief notes, Editorials and Letter to the Editors are among the submissions on the recent advancements on Intensive Care units and Nursing.
Peer-review process
The review process is overseen by members of the Journal's Editorial Board. Following the primary quality check, each manuscript is reviewed by outside experts under the supervision of the assigned Editor. Acceptance of any submission requires the approval of at least two independent reviewers, followed by Editor Approval.
The peer-review process completes within 21-30 days after submission.
The journal is indexed in Google Scholar.
Manuscript Submission
Authors can submit their manuscript through https://www.scholarscentral.org/submissions/intensive-critical-care-nursing.html or as an attachment and queries reach us at [email protected]
H-index
Articles published in Journal of Intensive and Critical Care Nursing have been cited by esteemed scholars and scientists all around the world. Journal of Intensive and Critical Care Nursing has got H-index 2 , which means every article in Journal of Intensive and Critical Care Nursing has got 2 average citations.
Just Published Articles View More
Relevant Topics