About The Journal Open Access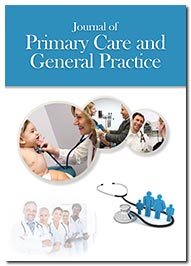 Journal of Primary Care and General Practice is a peer-reviewed scientific publication that offers an open access forum to discuss the recent developments and innovative trends in the primary health care and general medical practice.
Aims & Scope
The journal aims to focus on the recent developments in the health care beyond the simple medical treatment by involving family and community. To this extent the journal encompasses a wide spectrum of topics in fields including Family Practice, Palliative care, Community-health, Prenatal Care, Perioperative nursing, Medical sociology, Healthcare delivery, Multimorbidity, Comorbidity, Polypharmacy, Quality of life, Sexual Health, Pain Management, Mental health, Primary care medicine, Medical education, Primary care epidemiology, Clinical management, Geriatric care, and Chronic Illness.
The journal constitutes its Editorial-Board comprising scholars from all over the world to explore the Primary Care and General Practice research to strengthen this field of study.
Send manuscript online at https://www.scholarscentral.org/submissions/primary-care-general-practice.html or may send the article as an email attachment to the mail-id [email protected]
Just Published Articles
Relevant Topics