About The Journal ISSN: 2591-7994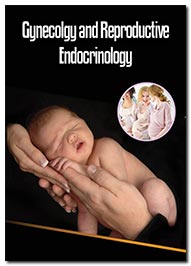 Gynecology and Reproductive Endocrinology is a peer reviewed scholarly journal that addresses various aspects of gynecology, obstetrics and reproductive endocrinology through the rapid publication of outstanding and novel research developments in the form of research articles, reviews, meta-analyses and technology reports, perspectives.
The journal is focussed towards the furtherance of clinical research pertaining to the fundamental practice of gynecology as well as novel techniques involved in finding the soluton for infertility and research related to reproductive endocrinology. The journal aims to publish original research and review articles, clinical cases, perspectives, commentary articles and editorials that provide information issues of sexual education, puberty, family planning, birth control, infertility, reproductive system disease (including sexually transmitted diseases) and sexual dysfunction. The principal criterion for publication is potential impact on patient care.
Article Publishing Charges
| | |
| --- | --- |
| Type | Fee |
| Research Article | € 1399 |
| Research Article | € 1299 |
| Case Report | € 999 |
Online Payment Link: https://www.alliedacademies.org/onlinepayment/
Aims and Scope
Gynecology and Reproductive Endocrinology is an open access journal designed for worldwide dissemination of research findings in this field to worldwide audience. The aims and scope of the journal encompass thrust areas in fertility research and the topics related to study, diagnosis as well as treatment of amenorrhoea, dysmenorrhoea, infertility, menorrhagia, diuretics and other disorders related to sexual maturation, menstruation and fertilisation. The journal also publishes case reports describing original cases of occurrence and treatment of sexual diseases highlighting the risks associated with pregnancy and reproductive endocrinology.
The journal also focusses on the publication of novel developments in diagnostic tools such as hysteroscopy, laparoscopy, gynography, ultrasound and TIFFA scanning. The main goal of the journal is to act as a forum for publication, education, exchange of opinions and promotion of research in the relevant field.
You may submit manuscripts online at : https://www.scholarscentral.org/submissions/gynecolgy-reproductive-endocrinology.html
Individuals interested in becoming members of the Editorial Review Board or to submit your article, contact us by email [email protected]
Just Published Articles View More
Relevant Topics