Allied Academies News Number 2 - Spring 1998
This is the second issue of Allied Academies' On-Line Newsletter. We will produce at least two of these each year, one after each conference. These newsletters should be very informative and quite helpful to those of you interested in attending Allied Academies' conferences.
In This Issue
The Myrtle Beach Conference Awards | The New Internet Conference | On-Line Publications
The Las Vegas Conference | The Book Nook
---
The Myrtle Beach Conference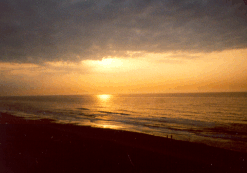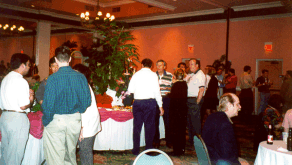 The Myrtle Beach conference had over 130 participants, which is the largest number of people Allied Academies has had at a conference to date. We thank all of those who attended and we appreciate all of the positive feedback we received. We look forward to seeing you all in Las Vegas this Fall or talking with you at the Internet Conference this summer.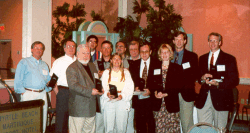 DISTINGUISHED RESEARCH AWARD WINNERS
The following people received awards for outstanding papers at the Myrtle Beach conference in April. Their papers will be published in the next issue of the journals indicated. We would like to congratulate them on their excellent performance and hope that you will join their list at future conferences.
Academy of Accounting and Financial Studies
Is It Time to Revise the Changes in Accounting Principle Reporting Guidelines Under SAS No. 58?
Charles E. Jordan, University of Southern Mississippi
Robert Smith, University of Southern Mississippi
Stanley J. Clark, University of Southern Mississippi
The Relationship Between Non-Audit Services, Auditor Tenure, and Opinion Qualifications
Alan K. Ortegren, Southern Illinois University at Edwardsville
Brad J. Reed, Southern Illinois University at Edwardsville
Thomas E. King, Southern Illinois University at Edwardsville
Toehold Acquisitions and Corporate Blockholder Performance
James D. Bogert, Morehead State University
Lee C. Adkins, Oklahoma State University
GASB Statement No. 14, The Financial Reporting Entity: A Study of Initial Implementation
Bruce W. Chase, Radford University
Nathan J. Kranowski, Radford University
International Academy for Case Studies
Growing a Business: Challenges Facing a Young Entrepreneur
Newell D. Wright, James Madison University
Reginald F. Fourcar-Szocki, James Madison University
Paula Daly, James Madison University
Thomas F. Wood, James Madison University
Robert Jerome, James Madison University
Managing Human Resources in a Transitional Economy: Will a Hungarian Tobacco Venture Go Up in Smoke?
Norbert F. Elbert, Saginaw Valley State University
Robert D. Hatfield, Morehead State University
TEACO, Inc
George Vozikis, University of Tulsa
Academy of Managerial Communications
Firm Reputation and Stock Price
Gary H. Jones, Truman State University
Beth H. Jones, Western Carolina University
Philip L. Little, Western Carolina University
Academy of Educational Leadership
Grade Inflation: Defining the Real Issues
Gary P. Schneider, University of San Diego
Carol M. Bruton, California State University San Marcos
Academy of Entrepreneurship
Entrepreneurial Performance in Foreign Settings: Analysis of Personal, Educational and Experiential Predictors
Thomas M. Box, Pittsburg State University
Henry L. Crouch, Pittsburg State University
Kenneth E. Clow, Pittsburg State University
Academy of Information and Management Sciences
Improving Product and Process:
Implementing a Metrics Program in a Mid-Sized Software Development Company
Anne McKeehan, ALLTEL Information Services
John Malley, University of Central Arkansas
Ken Griffin, University of Central Arkansas
Academy for Studies in Business Law
Dear FDA: Here's More Ammunition for your Restrictions on Tobacco Product Advertisements
Bernard J. Healey, King's College
Edward J. Schoen, King's College
Academy of Marketing Studies
Enhancing the Delivery of Quality Education: A Services Marketing Perspective
Mark R. Young, Winona State University
Academy for Strategic and Organizational Leadership
Supportive Work Environment in Higher Education: A Gender and Position Analysis
Laurie Stenberg-Nichols, South Dakota State University
Nancy Wanamaker, University of Idaho
Linda Morris, University of Idaho
Workplace Violence: Early Detection and Intervention
Donald Johnson, Texas Utilities Mining Company
Larry R. Watts, Stephen F. Austin University
William Jackson, Stephen F. Austin University
Understanding CEO Background and Cognition in the Strategy-Making Process: A Qualitative Study
Juha Nasi, University of Jyvaskyla, Finland
Michael D. Ensley, University of North Carolina at Charlotte
Charles Tichenor, Champale Sparking Beverages, Inc.
Managerial Commitment Process in Organizational Change: Findings from a Case Study
Taina Savolainen, University of Jyvaskyla, Finland
Academy of Free Enterprise Education
Improved Free Enterprise Literacy Using College Students as Teachers and Writers
Larry R. Dale, Arkansas State University
---
The NEW Internet Conference
The Internet Conference is a reality and the deadline has been extended. It will be held from May until the end of the summer and new participants may submit papers at ANY TIME. There has been discussion about keeping the conference open for the rest of 1998, but we are undecided at this point. We do hope that people will take advantage of the numerous benefits to internet conferencing. It is a very cost effective alternative to physical conferences. Internet registration fees are currently only US $150, and papers presented at virtual conferences have an equal chance for Journal publication with papers presented at physical conferences. For more information on the Internet Conference, go to the Internet Conference Information page.
---
On-Line Journals and Proceedings
We now have the Myrtle Beach Proceedings available on-line in PDF format. Our research indicates that this is the most effective way to publish documents on-line, and will be the method used most in the future by publishers. We are still working on reformatting the On-Line Journals already on the web from HTML to PDF. However, this is quite a time consuming process.
All members who attended the Myrtle Beach Conference were given user names and passwords to access the protected On-Line Journals. Currently, only members are allowed access to the on-line Journals. If you would like to become a member or subscribe to on-line journals check the Membership Form and the Subscription Form. We have not received any Library subscriptions yet, and we are devising plans to overcome this obstacle. For more information on Allied Academies' publications, go to the Publications page.
---
Las Vegas Conference
Allied Academies will hold its 1998 international meeting in Las Vegas, Nevada. Presentation dates will be October 25 through October 28, 1998. To provide you with maximum outlets for your research, the Allied Academies will hold joint meetings of all its member academies. Please consult the Conference Call page for more information. Remember to continue checking the web page as conference time approaches, the schedule will be published on our web site. If you have special scheduling needs, please submit them as early as possible to support@alliedacademies.org.
We are working hard to make the Las Vegas conference even more successful than Myrtle Beach. We hope to attract many new members as well as all of our current and past members. In order to accomplish this goal we need all of the help we can get. So contact friends and colleagues and tell them about Allied Academies and our up coming conferences.
---
The Book Nook
Allied Academies now offers its members the opportunity to promote their books FREE on the Book Nook. Visitors are able to browse the table of contents of the books and contact the publishers to place orders. If you are a member of Allied Academies and are interested in listing your books on this site, please contact the webmaster at support@alliedacademies.org. If you would like to become a member of Allied Academies, please consult our Membership Form.