Past Conference Report - Journal of Agricultural Science and Botany (2019) Volume 3, Issue 2
Previous Conference Announcement on Agriculture & Horticulture
De Wrachien Daniele
Master in Geology, State University of Milan Ph. D. in Advanced Engineering\r\nGeology,State University of Milan, E-Mail: [email protected]
Our last conference named "World Congress on Plant Genomics and Plant Science" held during November 23-24, 2018 at Bangkok, Thailand hosted by Allied Academies with the theme of "Unfolding Scientific Research on Plant Genomics" ended with huge success.
Highlights of the Conference:
Agriculture |Horticulture | Plant Science |Plant Genomics |Plant Bioinformatics |Plant Genetics and Epigentics | Plant Breeding| Plant Signalling | Plant Pathology |Plant Nutritional Genomics |Plant Nanotechnology |Plant Tissue Culture |Molecular Breeding| Plant Reproduction |Plant Synthetic Biology and Transcriptome |Plant Proteomics | Ayurveda and Autoimmune Disorders |Pharmacognosy and Traditional Medicine |Plant Science - Growth and Investment
Plant Science congress 2018 expects to accumulate the Researchers, chief examiners, specialists and analysts working under scholarly community and medicinal services industry, Business Delegates, Scientists and understudies over the globe to give a worldwide gathering to the dispersal of unique research comes about, new thoughts, and useful improvement encounters. We trust that you will get a handle on this scholastic event to renew the persevering associations and glimmer with new companions far and wide.
The conference was initiated with the Excellencies of the keynote forums:
Title: Thailand's legal and regulatory framework for foreign investments in agriculture
Dr.Ulrich, Thailand.
Title: the session on Plant Science-Growth and Investment.
Dr.Fatma Abdelaziz Amer, Egypt chaired with
Title: Studies on 2-(4-Methoxy/Methyl)-Phenyl – 3- Substituted quinazolin-4 (3H)-one analogs as potential antibacterial agent
David H,Van Thiel,USA.
Supporting Journals:
Journal of Agricultural Science and Botany
Url- https://www.alliedacademies.org/journal-agriculturalscience- botany/
Journal of Food Technology and Preservation
Url- https://www.alliedacademies.org/food-technology-andpreservation/
By our previous conference we have experienced great response from the audience which made us look forward to organize another conference named "14th International Conference On Agriculture And Horticulture" which will be held during June 15-16, 2020 at Valencia, Spain with theme "Highlighting the Advanced Technologies in Framing System for Better Yields". It encourages scientists and researchers in their career to widely discuss their outcome so as to develop the ideas and students in taking active part in the International Science platform to sharpen their knowledge.
Speakers from all around the globe are going to be united to introduce the most advanced researchers and technologies in Agriculture and other allied fields .People who are focused on learning about Agriculture Science and its advance technologies; this is the best opportunity to reach the largest assemblage of participants from the Agriculture Science and Horticulture community. Conduct workshops, symposiums, presentations, share information, meet with present and potential scientists who are doing many researches on agriculture science and allied fields, make a splash with new technologies and developments, and receive name recognition at this 2-days conference.
Renowned speakers around the globe, the most recent techniques, developments, and the latest updates in Agriculture Science and allied sectors are hallmarks of this conference. Agriculture Congress 2020 will focus on advancements related to Agriculture Engineering , Agronomy ,Crop Protection , Soil Science , Organic Farming , Food Science , Agricultural Biotechnology , Horticulture , Agroforestry and Landscaping , Agricultural Extension , Animal Farming fields.
Highlights of the Conference: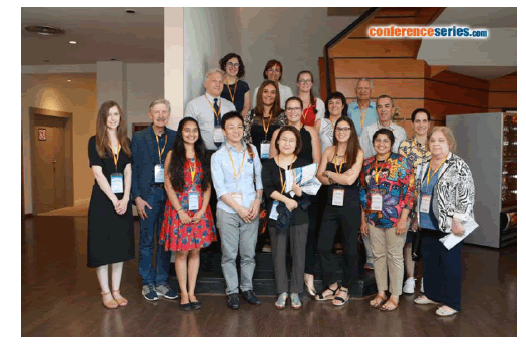 Agriculture Engineering | Agriculture and Food Security | Agronomy | Crop Protection| Soil Science | Soil Fertility | Organic Farming | Fertilizers and Pesticides | Food Science | Plant Science |Agricultural Biotechnology | Horticulture | Green House | Agroforestry and Landscaping | Weed Science | Viticulture and Pomology | Agricultural Waste Management | Agricultural Extension | Livestock / Animal Farming | Hydroponics.