About The Journal Open Access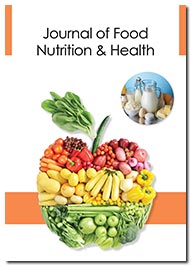 Journal of Food Nutrition & Health is a peer reviewed scholarly journal that offers seminal research exploring the association of food and nutrition in promoting healthy living.
Aim & Scope
Journal of Food Nutrition & Health offers scholarly research articles meant to create awareness on the ill effects of malnutrition by underlining the impact of food safety and security. It emphasizes the role of comprehensive diet in building strong immune responses to prevent and fight health disorders. The journal focuses on a wide spectrum of topics in this field, including Food, Nutrition, Diet, Vitamins, Minerals, Salts, Fats, Proteins, Carbohydrates, water, Eggs, Legumes, Sea Foods, Vegetables, Fruits, Eating Disorders, Healthy Weight Management, Food Safety, Meal Management, Exercise, Physical activity, Malnutrition, Micronutrients, Macronutrients, Nutrition Deficiency, Non-nutritives, Food adjuncts and Drugs.
Author can submit manuscripts online at http://www.editorialmanager.com/alliedjournals or may send the article as an email attachment to the following mail id: [email protected] or [email protected].