About The Journal Open Access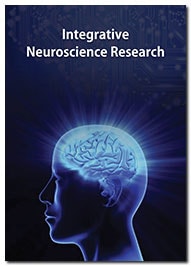 Integrative Neuroscience Research Journal is a multidisciplinary, peer reviewed periodical that focuses on the dispersal of knowledge regarding recent research developments in the field of neuroscience. Integrative neuroscience showcases the research data generated from neurological research, neurophysiology, cognitive neurological research, molecular, behavioral, developmental, mathematical and computational research pertaining to neuroscience.
Large scale integration of the neurological data and interpretation of the complex outcomes is essential for the development of novel neuro-medical therapies related to the treatment of genetic disorders and neuroinfectious diseases such as Alzheimer's disease, Parkinson's disease, Down syndrome, meningitis, viral encephalitis, cerebral malaria etc.
The journal publishes manuscripts on neurological studies on human and animal cognition skills, neural communication of brain, spinal cord neurology, neuro-muscular synapse and pituitary gland activity, functions of different parts of brain including amygdala, cerebrum, cerebellum, corpus callosum, occipital lobe, frontal lobe, medulla oblongata and pons.
Integrative Neuroscience Research Journal also concentrates on publication of articles on neuropharmacological studies, clinical correlation of novel neurological drugs, recent advancements in treatment of diseases and disorders of the nervous system.
Aims and Scope
Integrative Neuroscience Research Journal is an open access journal designed for the wide dissemination of research in this field to worldwide audience. The journal expects to receive research information on the groundbreaking topics associated with Neuroscience. New developments in basic and applied research pertaining to neuroscience is important for the relevant scientific community as well as human society. The journal is going to serve as an important scientific platform with the objective of disseminating scientific understanding within the scope of the periodical.
The periodical accepts manuscripts in the form of original research article, review article, short communication, case report, letter-to-the-Editor and Editorials for publication in an open access platform. All the articles published in the journal can be accessed online without any subscription charges and will receive the benefit of extensive worldwide visibility.
Processing of the articles will be done through the Editorial Manager System which will be easy to use for the authors and the publisher and will help in maintaining the quality of the peer review process and tracking the progress of the manuscript evaluation and publication in an automated way. All the submitted manuscripts undergo peer review done by the external subject matter experts under the aegis of the Editor-in-Chief or assigned Editorial committee member of the Integrated Neuroscience Research journal. Approval of at least two independent reviewers and the Editor is mandatory for any manuscript to be considered for publication.
With an emphasis on conceptual breakthroughs, the journal's goal is to facilitate rapid publication and circulation of novel discoveries in the field of neuroscience.
The journal scope encompasses several topics under neurology including research output related to cognition, synapse, neural communication, brain, Amygdala, Cerebrum, Cerebellum, Spinal cord, Corpus callosum, Medulla, Occipital lobe, Frontal lobe, Pons, Pituitary, etc.
You may submit manuscripts online at https://www.editorialmanager.com/cell-mol-biol/default.aspx or
through email [email protected]
Individuals interested in becoming members of the Editorial Review Board should contact by below email [email protected]