Allied Academies News-Number 8 - Spring 2001
The Nashville Conference is over and it was a smashing success. It was our largest group ever, well over 200 people were involved and our Awards Dinner sat 115! We had more than 50 people involved in the Internet Division, and we published 280 manuscripts in the Proceedings. Authors representing 10 different nations, and more than forty states within the United States participated in the conference (our 10th meeting of the Allied Academies). We would like to extend our heartfelt appreciation to all who participated. It is the authors and the conference participants who make the Allied Academies successful and who support our efforts to achieve our mission.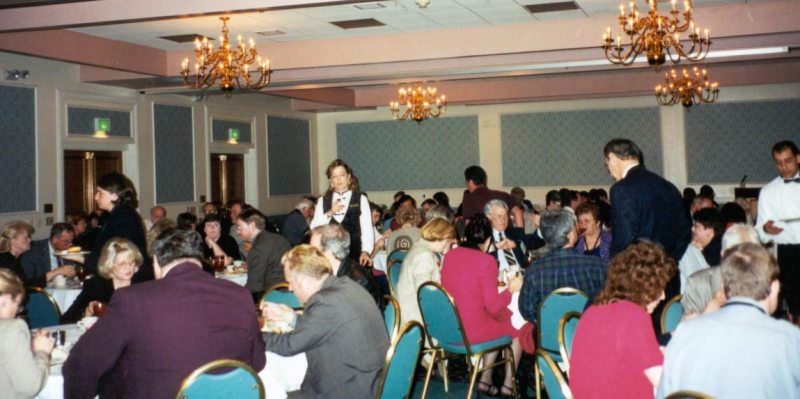 NEW Submission Procedures
As a result of our continual efforts to improve upon our efficiency and maintain the highest level of service to our members, we have instituted new submission procedures that we think will be more helpful to participants and increase our ability to process submissions more efficiently. Trey Carland has been named Executive Editor and will serve as the central contact for ALL submissions, including direct Journal submissions. Please take a moment to review our Submission Instructions page and familiarize yourself with the new procedures and new E-mail addresses (see also Contact Us).
NEW Academies
We would also like to welcome the addition of two new Academies:
Academy of Commercial Banking and Finance - Jim Bexley, Editor

Academy for Studies in International Business - Nader Asgary & Balasundram Maniam, Editors
For more information about our affiliate Academies and the types of manuscripts they publish, please visit our Affiliate Academies page.
Summer Internet Conference
Due to the growing popularity of the Internet Division, we have added an International Summer Internet conference that we hope you all will find beneficial. It will be the same as a physical conference in every way, with the exception of having to travel. Participants can submit their papers for award consideration and the winners will be published in the appropriate Journal. There will be a conference Proceedings published on-line as well as on CD, and a conference Program published both in hard copy and on-line. A bulletin board will be live on the web site where participants can post comments and questions regarding the papers published in the Proceedings. Each participant can also submit video taped or Power Point presentations to be published on our web site as a companion to their paper. The Internet conference will run for two weeks giving all of the participants plenty of time to participate as their schedules and time zones allow (no strict schedule will be required). See our Submission Instructions page for information on submitting.
Fall Conference in Las Vegas
Our Fall 2001 International conference will be held in Las Vegas at the New Frontier hotel and casino. We fully expect this to be our largest conference yet and hope that all of our members will be able to participate, either by attending or via the Internet Division. See our Submission Instructions page for information on submitting. We hope to see you all there!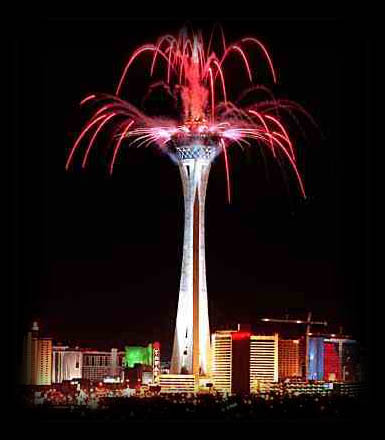 Journals
The new issues of the Journals will be out this Summer. We had expected to get them out sooner, but the process of switching printers caused some delay. Our new printer, Whitney Press, Inc., will allow us much more control, flexibility, and cost-effectiveness in the publishing process. We fully expect that this, combined with the addition of the new Journal submission procedures, will dramatically improve our Journal publication system and time frame. We also hope to get all of our back issues on-line by the end of the summer.
Innovative and Creative Teaching Awards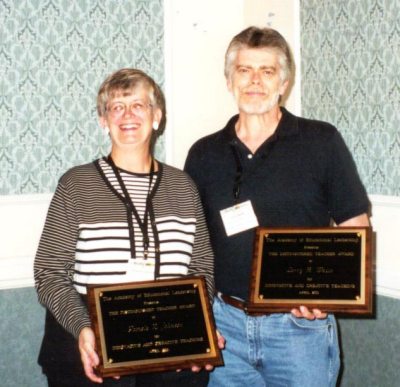 The third award given by the Academy of Educational Leadership to an individual for INNOVATIVE AND CREATIVE TEACHING went to three recipients this year. Dr. Pamela Johnson of California State University, Chico, Dr. Larry Watts of Stephen F. Austin State University, and Dr. Victor Selman (Internet Division) of The American University all received plaques. The criteria for recognition include the exercise of creative or innovative teaching practices; and, recognized stature as an outstanding instructor.
Distinguished Research Awards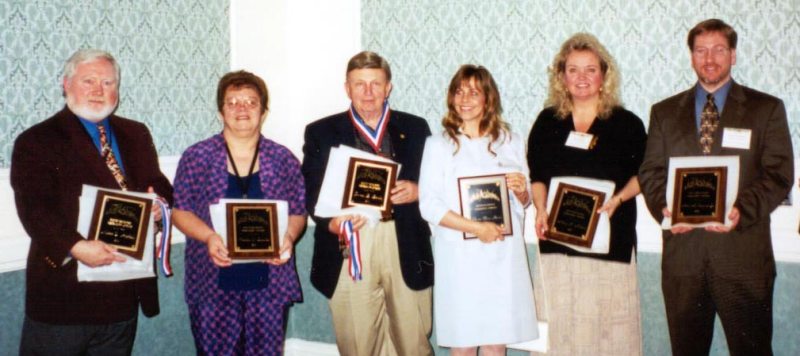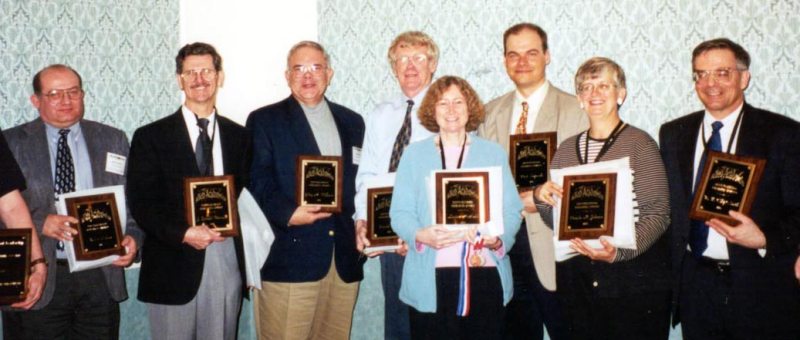 We would like to congratulate the Distinguished Research Award Winners for Nashville, 2001. The competition was extremely stiff and less than 20% of the manuscripts were chosen for recognition by the panel of judges. Each of the following manuscripts, in addition to receiving an engraved plaque, will be published in the next regularly scheduled issue of the appropriate journal.

Distinguished Research Award Winners
Academy of Accounting and Financial Studies
Which Cost Drivers Drive Cost in the Hospital Sector?
Zofia Swinarski Huber, University of Geneva
Bernard Morard, University of Geneva
An Empirical Study about the Degree of Coincidence of Local Government
Financial Reporting in the USA and Spain with the IPSAS of the IFAC
Lourdes Torres, University of Zaragoza, Spain
Vicente Pina, University of Zaragoza, Spain
Index Size, Autocorrelation and the Evolution of Market Efficiency:

The American Experience
Anthony Yanxiang Gu, State University of New York, Geneseo
The Impact of the Ameritrade Online Investor Index on the
Autocorrelations and Cross-Correlations of Market Returns
Thomas Willey, Grand Valley State University
On the Role of Paradigms in the Field of Finance
Kavous Ardalan, Marist College
The Effects of Selected Engagement Characteristics
on the Judgments of Partners in Local CPA Firms
Alan T. Lord, Bowling Green State University

Audit Partners' Perceptions of Internal Audit Outsourcing and the SEC's
Rule on Auditor Independence:
An Investigation of Differences and Similarities
Marianne L. James, California State University-Los Angeles
Conservatism of the Big Six Audit Firms and Going-Concern
Modified Audit Reports
Marshall A. Geiger, University of Richmond
K. Raghunandan, Texas A&M International University
Confidence as a Determinant of the Direction of Order Effects:
Theory and a Test in an Internal Control Judgment Setting
Jane E. Morton, Suffolk University
Academy of Economics and Economic Education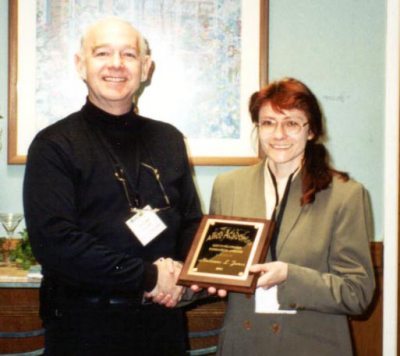 The Impact of Trade, Technology, Immigration, and Globalization on Wages
Rob H. Kamery, Christian Brothers University
Michael T. Smith, Christian Brothers University
Is it Time for a Common NAFTA Currency?
Balasundram Maniam, Sam Houston State University
Hadley Leavell, Sam Houston State University
Amitava Chatterjee, Fayetteville State University
Academy of Educational Leadership
Information System Education in Taiwan:
Using the Theory of Autonomy and Independence
Chia-ping Yu, National Sun Yat-Sen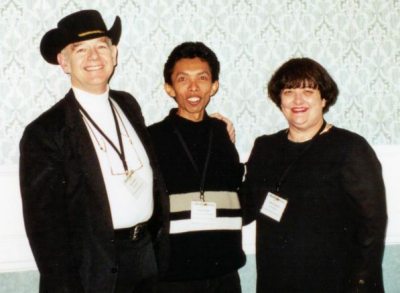 Optimal Technology for Optimal Instruction
Wanda I. DeLeo, Winthrop University
C. Angela Letourneau, Winthrop University
Success Against the Odds: The Experience of Academically At-Risk Students
Who Graduate from Post Secondary Institutions
Felecia Moore Banks, Howard University
Academy of Entrepreneurship
Building Theory: The Relationship between Attribution Theory
and the Perceived Outcomes of Entrepreneurial Venture Failure
Mary K. Askim, University of North Dakota
Richard A. Feinberg, Purdue University
The Impact of Strategy and Industry Structure on the Link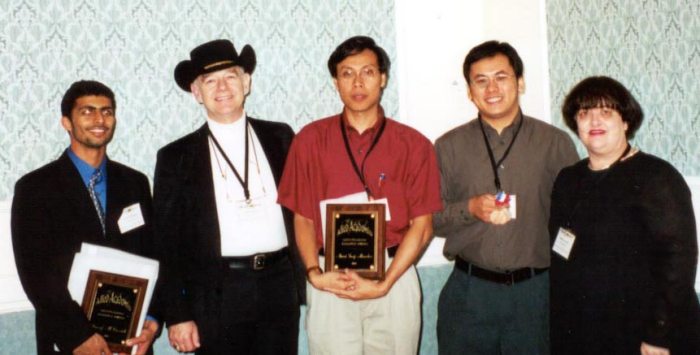 between the Entrepreneur and Venture Performance
Richard Robinson, University of South Carolina
Lanny Herron, University of Baltimore
Academy of Free Enterprise Education
A Federally Funded Case Study of Entrepreneurship Programs:
Implications for Public Policy
J. Donald Weinrauch, Tennessee Technological University
Kevin Liska, Tennessee Technological University
Rodney Carlson, Tennessee Technological University
Academy of Information and Management Sciences
Domain Names and Trademarks:
The Unhappy Marriage Continues but the Rules are Clearer
Brian McNamara, California State University, Bakersfield
William Go, Go and Associates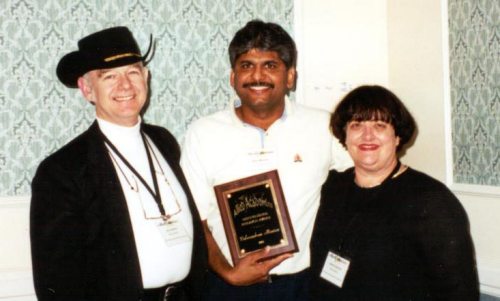 The Ethical Dimension of Information Technology Workers: An Empirical Study
Gary A. Williams, Western Carolina University
Debasish Banerjee, Western Carolina University
A Parsonian Perspective on Change Given the Orthodox Paradigm of Functionalism
Nicholas John Robak, Saint Joseph's University
Factors Affecting Hospital Bad Debt: A Discriminant Analysis
C. Christopher Lee, Central Washington University
Academy of Managerial Communication
Group versus Individual Work in the Classroom:
Assessing Students' Perceptions
Julie A. Lyden, The University of Memphis
Lillian H. Chaney, The University of Memphis
All the Rage: Workplace Bullying
Pamela R. Johnson, California State University, Chico
Julie Indvik, California State University, Chico
Academy of Marketing Studies
A Study of Customer Satisfaction, Service Quality and
Company Image: An Empirical Analysis
Hishamuddin Ismail, Multimedia University, Malaysia
Nor Asiah Abdullah, Multimedia University, Malaysia
The Health-Oriented Market: A Lifestyle Model, Empirical Test
and Implications for Market Segmentation Strategy
Kenneth D. Bahn, James Madison University
Kent L. Granzin, The University of Utah
Newell D. Wright, James Madison University
Empirical Generalisations in Marketing:
An In-Depth Analysis of the Concept
Adee Athiyaman, University of Western Sydney, Australia
Value Based Marketing: A New Perspective
David Walters, Macquarie University, Australia
Michael Halliday, Macquarie University, Australia
Me, We, or Thee?
A Perceived Control Perspective on Consumer Decision Autonomy
Robert R. Tangsrud, Jr., University of North Dakota
Academy of Strategic and Organizational Leadership
Insurance at Risk: The Genome Threat
Bruce Coggins, Truman State University
Val Larsen, James Madison University
Neil Gilchrist, Truman State University
Small and Large Firm Joint Venture Performance Measures:
A Structural Equation Modeling Approach Using AMOS
Louise Hatfield, Shippensburg University
Jonathan W. Kohn, Shippensburg University
Re-examining a Hierarchy of Preference:
A Study of Attitudes toward Various Disabilities and Other Categories
Using the Disability Social Distance Scale
Robert D. Hatfield, Morehead State University
James H. Turner, Morehead State University
Organizational Downsizing and the Business Manager in a Finnish Context:
A Discourse Analytic Framework and its Application
Anna-Maija Lämsä, University of Jyväskylä
The Effects of Functional Fixation on Relative Performance Evaluations
Margaret N. Boldt, Murray State University
Compensation of Investment Company Advisors:
An Empirical Investigation
Denise Woodbury, Weber State University
Kyle Mattson, Weber State University
Academy of Studies in Business Law
Let's Clear the Air! The Truth behind
Discriminating against Smokers in the Workplace
Sheree Kless Moore, Sam Houston State University
Sara Hart, Sam Houston State University
Electronic Recruiting Adds a Techno-Human Component to
Business Law Courses
Nancy J. King, Oregon State University
The Americans with Disabilities Act: An Assessment of its Impact
on Institutions of Higher Education
LeVon E. Wilson, Western Carolina University
Academy for Studies in International Business
Culturally Specific Approaches to Ecological Sustainability:
Prospects for Sweden's The Natural Step in the United States
Drew L. Harris, Longwood College
Melanie B. Marks, Longwood College
Cross-Cultural Leadership Styles:
A Comparative Study of U.S. and Nigerian Financial Institutions
Cyprian O. I. Osuoha, Nova Southeastern University
Internationalization of a Key Industry:
Implications for a Business and Society Relationships Development-- Case Finland
Pasi Sajasalo, University of Jyväskylä
The Relationship between Information Quality and Validity and
Managers' Acceptance of Performance Appraisal Systems
Amat Taap Manshor, Multimedia University, Malaysia
A Comparison of Organizational Commitment between National and Expatriate Employees
in Public and Private Sector Organizations
Kermit W. Kuehn, American University of Sharjah, United Arab Emirates
Yousuf Al Busaidi, Sultan Qaboos University, Oman

International Academy for Case Studies
Comparator Systems Corporation Audit Case
Linda M. Lovata, Southern Illinois University at Edwardsville
Bradford J. Reed, Southern Illinois University at Edwardsville
Michael L. Costigan, Southern Illinois University at Edwardsville
Meeting Expectations: Jackson Semiconductor
David Coffee, Western Carolina University
Beth Jones, Western Carolina University
Roger Lirely, Western Carolina University
First Bank of Brazos County
James B. Bexley, Sam Houston State University
Joe James, Sam Houston State University
See What Develops in Polaroid's Future
Kimberly R. Luna, Citizen's 1st Bank
Patrick L. Pelton, Arthur Andersen, LLP
Larry R. Watts, Stephen F. Austin State University
MEAD Corporation: A Case Study of Enterprise Resource Planning (ERP) Implementation
Ivan Nenov, Columbus State University
Jerry Smith, Columbus State University
Main Denominational Church-- Part I: Budgeting, Control, and
Organizational Issues in a Not-for-Profit Entity
Benjamin P. Foster, University of Louisville
Meatballs.com: Intrapreneurship for Survival
Jack E. Tucci, Abilene Christian University
Samuel D. Cappel, Southeastern Louisiana University
Kayla Pothier, Abilene Christian University
Lakeshore Pharmaceuticals Inc: The Regulatory Environment
Sheila M. Brown-Walker, California State University-Northridge
Debra D. Burke, Western Carolina University
AEMP, Inc.
Wilburn Lane, Lambuth University
P. Michael McCullough, University of Tennessee at Martin
Apple Flakes Cereal
D.K. "Skip"Smith, Southeast Missouri State University
Institute of Financial Case Research
Southwood Community Church
Matthew Walker, North Dakota State University