Allied Academies News Number 6 - Spring 2000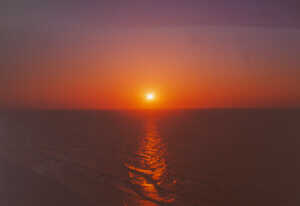 The Myrtle Beach conference was a great success! We are pleased to report that this conference featured more than 200 papers, symposia, and workshops, representing more than 300 authors from 10 nations. These works represented a great range of ideas and contributions; from cutting edge contributions to the literature, to pedagogic and educational applications, to applied and practical research. As an interdisciplinary organization, we hope that each of you will find concepts and ideas which you can use in a variety of areas. We encourage you to venture outside your disciplines and to sample the work of your peers from across the spectrum of academe.
The new Internet Division also proved to be a success, with more than a dozen participants. For the Maui conference we will be offering Internet Division participants the option of having video taped presentations or Power Point presentations broadcasted on our web site. Please check back soon for more details.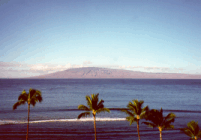 Don't forget to check our new web site for announcements and other pertinent information. We have attempted to further streamline our submission instructions and publication guidelines. Note, too, the upcoming International Conference in Maui, in October 2000. We are still in the process of choosing a site for the Spring 2001 conference, but we will send an e-mail announcement once the site has been chosen. This summer we will be posting more Journals to our website, so check back periodically.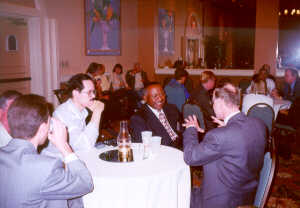 Winners of Distinguished Research Awards received engraved plaques in recognition for their high quality research. These manuscripts will be published in the appropriate journals. There is a 25% acceptance rate for these journals and the winners are to be congratulated for their outstanding contributions to their fields. We appreciate the support you have given us in this endeavor. We also appreciate your patience and understanding as we attempt to serve your needs. Thank you for considering the Allied Academies in your academic plans. The winners in the various areas are indicated below: