Allied Academies News Number3 - Fall 1998
This is the third issue of Allied Academies' On-Line Newsletter. We will produce at least two of these each year, one after each conference. These newsletters should be very informative and quite helpful to those of you interested in attending Allied Academies' conferences.
In This Issue
The Las Vegas Conference Awards | The Internet Conference | On-Line Publications
The 1999 Myrtle Beach Conference | The Placement Directory
---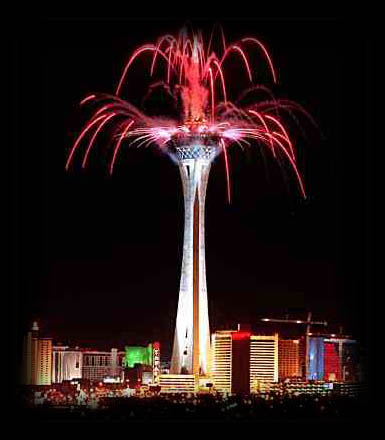 The Las Vegas conference had 120 papers, workshops, and symposia, representing 178 researchers from 31 states and 7 nations. We thank all of those who attended and we appreciate all of the positive feedback we received. We look forward to seeing you all in Myrtle Beach this Spring or talking with you at the 2nd Internet Conference this Winter.

DISTINGUISHED RESEARCH AWARD WINNERS
The following people received awards for outstanding papers at the Las Vegas conference in October. Their papers will be published in the next issue of the journals indicated. We would like to congratulate them on their excellent performance and hope that you will join their list at future conferences.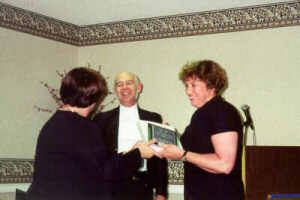 Winner of the 1998 Carland Award for Outstanding Research in Entrepreneurship
A PREDICTIVE MODEL OF SMALL BUSINESS SUCCESS
Judy H. Gray, Monash University, Australia
1998 International Conference Distinguished Research Award Winners
NATIONALISM, FREE ENTERPRISE AND NATIONAL RESOURCE ALLOCATION PRIORITIES
David E. Blevins, University of Arkansas at Little Rock
MARKET ORIENTATION VERSUS PERFORMANCE IN MINORITY AND WOMAN-OWNED SMALL BUSINESS
John R. Frith, Nova Southeastern University
Central Texas College
SUPPLY AND DEMAND STUDY FOR SECONDARY MARKETING TEACHERS WITH IMPLICATIONS
FOR PRE-SERVICE DISTANCE EDUCATION COURSES
Richard F. James, University of Wisconsin-Whitewater
ARE BUSINESS DECISION MAKERS STILL UNETHICAL-ESPECIALLY COMPARED WITH ONESELF?
Harriet B. Stephenson, Seattle University
HOW TO INFUSE COMMUNICATION SKILLS THROUGHOUT THE UNDERGRADUATE
BUSINESS CURRICULUM
Paula E. Brown, Northern Illinois University
Jean Mausehund, University of Wisconsin-Whitewater
A VIDEO ON DEMAND PROJECT EVALUATION:
IMPLICATIONS FOR DEVELOPING AN ENTREPRENEURIAL MODEL FOR ECONOMIC INSTRUCTION
Fred Carr, The University of Akron
Isadore Newman, The University of Akron
ENTREPRENEURSHIP PROGRAMS VERSUS TRADITIONAL BUSINESS PROGRAMS:
UNDERSTANDING DIFFERENT NEEDS
Brooke R. Envick, St. Mary's University of Texas
DESIGN OF GROUP DECISION SUPPORT SYSTEMS FOR MANAGEMENT OF HOLONIC NETWORKS
Robert Leinwand, Auckland, New Zealand
PRODUCTION CONTROL: REDUCTION OF SHOPLOCKING IN FLEXIBLE MANUFACTURING SYSTEMS
Sharad K. Maheshwari, Hampton University
Suresh K. Khator, University of South Florida
NON-TRANSFORMATIONAL LEADERSHIP AND FOLLOWER BURNOUT
Iain L. Densten, University of New South Wales, Australia
BUSINESS PROCESS REENGINEERING, DOWN SIZING AND STRESS IN HEALTHCARE ORGANIZATIONS
Ashley Micklethwaite, St. John's Regional Medical Center
David Fontaine, Psychiatric Services of Joplin
Larry R. Watts, Stephen F. Austin State University
Thomas M. Box, Pittsburg State University
1998 International Conference Distinguished Research Award Winners
ANTECEDENTS OF HUMAN RESOURCE EFFECTIVENESS:
THE ROLES OF DISCRETION AND STRATEGIC INTEGRATION
Elyssa Blanton Schultz, Loyola University at New Orleans
Randall P. Settoon, Southeastern Louisiana University
LABOR FORCE FLEXIBILITY AND THE CONTINGENT WORKER:
LEGAL AND POLICY ISSUES FOR THE JUST IN TIME WORKPLACE
Gerald E. Calvasina, University of North Carolina Charlotte
Joyce M. Beggs, University of North Carolina Charlotte
I.E. Jernigan, III, University of North Carolina Charlotte
WEST LAFAYETTE LEVEE PROJECT: TO BUY OR NOT TO BUY? – THAT IS THE QUESTION
Rodney C. Vandeveer, Purdue University
Michael L. Menefee, Purdue University
MEDIGROUP PURCHASING, INC.
D.K. (Skip) Smith, Southeast Missouri State University
David Kunz, Southeast Missouri State University
SOUTHWEST AIRLINES: WHEN ARE WE NO LONGER SMALL?
William T. Jackson, Stephen F Austin State University
Larry R. Watts, Stephen F Austin State University
CENTRAL VERMONT PHYSICIAN PRACTICE CORPORATION
Ron Thompson, University of Vermont
THE EFFECTS OF TAX REFORM ON THE RELATIONSHIP BETWEEN CORPORATE
EFFECTIVE TAX RATES AND INVESTMENT RISK
Roger Lirely, Western Carolina University
LITIGATION DISCLOSURES
Charles Holley, Virginia Commonwealth University
EXCESS CASH HELD BY BIDDING FIRMS AS A POSSIBLE SOURCE OF STOCK PRICE REACTION IN MERGERS: AN EMPIRICAL INVESTIGATION
Niazur Rahim, Christopher Newport University
THE LEVERAGE MULTIPLIER, EQUITY LEVELS, AND MANAGERIAL POLICY CHOICES
Vinita Ramaswamy, University of St. Thomas, Houston
Ramon Fernandez, University of St. Thomas, Houston
AN INVESTIGATION OF THE SIGNALING RELIABILITY OF GOING-CONCERN AUDIT REPORTS
Flora Guidry, University of New Hampshire
A SOCIO-ECONOMIC MODEL FOR OUTCOME ASSESSMENT IN HEALTH CARE MANAGEMENT
Jannet M. Vreeland, University of Nevada Reno
Michael F. Thomas, University of Nevada Reno
FINANCIAL ASSET DEFLATION AND THE LENGTH AND SEVERITY OF RECESSIONS
Robert Stretcher, Hampton University
---
The first Internet Conference was a success. We had 6 participants whose papers are now published in our first volume of the Proceedings of the Allied Academies Internet Conference (PDF). Although we had little interaction between authors, we do hope that people will take advantage of the numerous benefits to internet conferencing in the future. It is a very cost effective alternative to physical conferences. Internet registration fees are currently only US $150, and papers presented at virtual conferences have an equal chance for Journal publication with papers presented at physical conferences. Our second Internet Conference is scheduled to begin in January and run through the end of March. We will accept submissions throughout that time. For more information on the second Internet Conference, go to the Internet Conference Information page.
---
We now have the Las Vegas Proceedings available on-line in PDF format. Our research indicates that this is the most effective way to publish documents on-line, and will be the method used most in the future by publishers. We are still working on reformatting the On-Line Journals already on the web from HTML to PDF. However, this is quite a time consuming process, as it requires new ISSN numbers to be issued. For a complete list of the Journals and Proceedings on-line, please consult the Publication page.
All members who attended the Myrtle Beach Conference were given user names and passwords to access the protected On-Line Journals. Currently, only members are allowed access to the on-line Journals. If you would like to become a member or subscribe to on-line journals check the Membership Form and the Subscription Form. We have not received any Library subscriptions yet, and we are devising plans to overcome this obstacle. For more information on Allied Academies' publications, go to the Publication page.
---
Allied Academies will hold its 1999 national meeting in Myrtle Beach, South Carolina. Presentation
dates will be April 7-10, 1999. To provide you with maximum outlets for your research, the Allied Academies will hold joint meetings of all its member academies. Please consult the Conference Call page for more information. Remember to continue checking the web page as conference time approaches, the schedule will be published on our web site. If you have special scheduling needs, please submit them as early as possible to [email protected].
We are working hard to make the Myrtle Beach conference even more successful than our last conference in Myrtle Beach. We hope to attract many new members as well as all of our current and past members. In order to accomplish this goal we need all of the help we can get. So contact friends and colleagues and tell them about Allied Academies and our up coming conferences.
---
Allied Academies now offers its members the opportunity to list their vitae on our WWW Placement Directory. We also welcome the posting of job opportunities and positions from Universities around the world. We currently have one vita listed and 11 job openings listed. If you would like more information on this FREE service, click here.