Allied Academies News Number 11 - Fall 2002
Introduction | Larry Watts | Submissions | Tunica Conference | Internet Conference | Journals | Teaching Award | Education Award | Service Award
Dissertation Award | Research Awards | Conference Photos
Introduction
The Las Vegas Conference (the fourteenth meeting of the Allied Academies) is over and it was a great success. We had a great group of over 150 participants! We had more than 20 people involved in the Internet Division, and we published over 170 manuscripts in the Proceedings. We had authors from around the globe and across the United States. A few very dedicated authors (who apparently did not want to miss one of our conferences) braved the hurricanes of Louisiana to join us. We would like to extend our heartfelt appreciation to all who participated. It is the authors and the conference participants who make the Allied Academies successful and who support our efforts to achieve our mission.
As you know, the organization is a not for profit corporation and is not sponsored by any university or organization. We are dependent upon conference registration fees, and contributions from interested and supportive groups. Our mission is to support and encourage the exchange of ideas in higher education throughout the world. To that end, we sponsor conferences and publish journals. In addition, we maintain a web page which has developed into an important communication medium for our membership and for scholars from around the world. We publish our journals simultaneously in hard copy and on the web page, and you can view conference proceedings, newsletters and academy information there as well.
Larry Watts
As many of you already know, Dr. Larry Watts, passed away on the morning of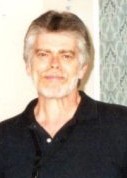 November 5, 2002. A dedicated supporter of the Allied Academies, a loving husband, a talented and devoted teacher and a scholar of great stature, Larry will be sorely missed by his many friends and colleagues. A scholarship fund has been established at Stephen F. Austin State University. We invite you to make a tax deductible memorial to Larry by sending a check made payable to the SFA Alumni Foundation, and marked for application to the Larry Watts Memorial Fund. Checks should be mailed to the Alumni Foundation, PO Box 6095, SFA, Nacogdoches, Texas, 75962.
Dr. Larry R. Watts has extended extraordinary service to the Allied Academies throughout the establishment and growth of the organization and the development of its various Academies and Journals. In recognition of his exceptional loyalty and commitment, the Board of Directors has created a special award in his name. Henceforward, Fellows contributing outstanding service to the Organization will receive the...
Technology & Submission Systems
As those of you who participated in the most recent Las Vegas conference may know, we have been trying to streamline the submission process. We had hired a group of designers to build the system used for the Las Vegas conference, which gave some of our members problems while others had no problems whatsoever. However, even working properly, the system was only a small step toward how we envisioned the system working. Consequently, we are in the process of learning the new technologies available so that we can design the system to our specifications. We are hopeful that we can accomplish this new system design over the holidays and have it ready for Tunica submissions by the beginning of 2003, but we may have to use the previous system one more time. We will keep you all posted by e-mail.
Spring Conference in Tunica, MS
Our Spring 2003 International conference will be held in Tunica, Mississippi (30 miles South of Memphis, Tennessee) at the Gold Strike Hotel and Casino. We fully expect this to be our best and largest conference yet! Our goal is to have over 200 physical participants and more than 50 participating via the Internet Division. We hope you will be among the growing number of people who will not miss an Allied Academies meeting. See our Submission Instructions page for information on submitting. We hope to see you all there!
Summer Internet Conference
Our Summer Internet Conference (similar to the Internet Division we have at every conference) has continued to grow in popularity. Coming July 2003 we will have our 5th Summer International Internet Conference. With budget shortfalls and reduced travel allowances, the Internet Conference has become a necessity for some and a luxury for others. It is the same as a physical conference, with the exception of not having to travel.
Participants can submit their papers for award consideration, then 25% will be selected as winners and will have their works published in the appropriate Journal. There will be a conference Proceedings published on-line as well as on CD, and a conference Program published both in hard copy and on-line. A bulletin board will be live on the web site where participants can post comments and questions regarding the papers published in the Proceedings. Participants can also submit video taped or Power Point presentations to be posted on our web site as a companion to their paper. The Internet conference will run for two weeks giving participants plenty of time to participate as their schedules and time zones allow (no strict schedule will be required). See our Submission Instructions page for information on submitting.
Academies & Journal News
We have been restructuring our affiliate Academies and Journals to better define the types of manuscripts suitable for each and provide our members with a wider variety of publication outlets. We currently publish 15 different Journals representing every area in the School of Business and have 3 newly proposed Journals. This restructuring will take some time to fully implement, but we hope that these changes will be beneficial to our authors. For more information about our affiliate Academies and the types of manuscripts they publish, please visit our Affiliate Academies page.
The newest issues of the Journals will be out by the end of 2002. We will publish them online as well as in hardcopy format. We will be changing the way we handle accepted Journal articles by having our publishing company handle the final submissions. We have been working closely with Whitney Press to implement a system where they receive the final manuscripts for Journal publication. We believe this will free up some of our time and resources to devote to our members. The submission instructions page and acceptance letters will reflect the new procedures. Reprints and extra copies of Journals will be available from Whitney Press. We will be working toward getting all of our back issue Journals on-line and institute a subscription process.
Innovative and Creative Teaching Awards
The Academy of Educational Leadership sponsors special awards to recognize innovative and creative teachers and educational programs. To be eligible for consideration, an individual must be nominated by a member of the Allied Academies and undergo evaluation by the Teaching Awards Committee. The following individuals have met the criteria and have been judged by the Committee to be worthy of the designation, Distinguished Teachers. We extend to them our sincere congratulations.
Tantatape Brahmasrene, Purdue University North Central
Newell Wright, James Madison University
Innovative and Creative Education Award
The criteria for recognition include the on going delivery of outstanding instruction and education, and, the practice of innovative and creative education. Any academic unit of a college or university is eligible for consideration, but a unit may not win the award more than once. The following unit has met the criteria and has been judged by the Committee to be worthy of the Innovative and Creative Education Award. We extend our sincere congratulations to Dr. Larry Dale, Director of the Program, and to the distinguished faculty and administrators who support this exceptional unit.
Center for Economics & Entrepreneurship Education
Arkansas State University
Larry R. Watts Distinguished Service Award
Dr. Larry R. Watts extended extraordinary service to the Allied Academies throughout the establishment and growth of the organization and the development of its various Academies and Journals. This award, named in his honor, is bestowed only upon Academy Fellows who make outstanding contributions to the organization above and beyond the normal call of duty. For his unwavering support, financial assistance, involvement with the Academy of Strategic Management Journal and constant enthusiasm, we thank...
William Jackson
University of Texas of the Permian Basin
Carland Award for Outstanding Research in Entrepreneurship
The Carlands reward the outstanding dissertation in entrepreneurship with a plaque, a journal article in the Academy of Entrepreneurship Journal and a check for $1,000. We are happy to give that award this year to....
Calvin Malcolm Bacon, Jr.
For His Dissertation Entitled
The Determinants of New Venture Success:
Venture Resources, Strategy and Industry Structure
Under the Direction of
Charles W. Hofer, University of Georgia
Distinguished Research Awards
We would like to congratulate the Distinguished Research Award Winners for Las Vegas, 2002. The competition was extremely rigorous and intense. After extensive review, the panel of judges awarded distinguished research status to less than 25% of the manuscripts. The authors of the following works received engraved plaques, and the manuscripts will be published in the next regularly scheduled issue of the appropriate journal.
Academy of Accounting Studies
The Audit Firm's Effect on the Informational Trading Experienced by their
Clients in the Stock Market: A Study of Audit Quality
Paul C. Schauer, Bowling Green State University
The Usefulness of Reserve Recognition Accounting (RRA)
Information in Financial Analysts' Earnings Forecasts
Jongdae Jin, University of Maryland-Eastern Shore
Kyungjoo Lee, Cheju National University, Korea
Jeein Jang, Chung-Ang University, Korea
The Real Story on Control Self-Assessment
Sharron Graves, Stephen F. Austin State University
Treba Ann Marsh, Stephen F. Austin State University
Barbara Ahmed, ExxonMobil
Benefits of SAP Revealed Through Accounting Ratios
Linda M. Lovata, Southern Illinois University, Edwardsville
The Evolution of the United States Audit Report
Darwin L. King, St. Bonaventure University
Carl J. Case, St. Bonaventure University
Academy of Commercial Banking and Finance
Consolidation in the Banking Industry and the Viability of Small Commercial Banks:
X-efficiency and Bank Size
Kevin E. Rogers, Mississippi State University
Do Efficient Institutions Score Well Using Ratio Analysis?
An Examination of Commercial Banks in the 1990s
Stephen K. Lacewell, Murray State University
Equity Ownership and Thrift Failures During the S&L Crisis
M. Monica Her, California State University, Northridge
Thomas G. E. Williams, William Paterson University
Academy of Economics and Economic Education
Teaching Economic Principles Through Literacy Methods
Janaan Haskell, Idaho State University
Susan J. Jenkins, Idaho State University
Academy of Educational Leadership
Using Expectancy Theory to Assess
Gender Differences in Russian Accounting Student Motivation
Steven V. Campbell, University of Idaho
Factors Affect the Use of Computer-Based-Technology in
The Teaching-Learning Process: Evidence from Students and Instructors
Khaled Alshare, Emporia State University
Accounting Students' Perceptions of Financial Reporting and the
Usefulness of a Financial Reporting Project
Marianne L. James, California State University, Los Angeles
An Analysis of Campus-Based Versus IT-Mediated College Education:
Cost Structures and Learning Outcomes
Nini Yang, San Francisco State University
Lari H. Arjomand, Clayton College & State University
Kaili Jiao, Clayton College & State University
Academy of Entrepreneurship
National Legal Code as a Discouraging Issue on Domestic Female Workforce and Entrepreneurship: Breaking the Legal Glass Box
Mehmet Ali Gurol, Atilim University
An Empirical Analysis of the Business Failure Process for Large and Small Firms
Steven V. Campbell, University of Idaho
Askar H. Choudhury, Illinois State University
Creating a 21st Century Entrepreneurial Organization
Richard B. Robinson, University of South Carolina
A Comparison of Business Start and Termination Rates in Ohio Counties
Sherry Robinson, Penn State York
Academy of Financial Studies
The Effects of Chapter 11 Bankruptcy on Earnings Forecasts
Ronald A. Stunda, Birmingham-Southern College
Academy of Free Enterprise Education
Service-Learning and Entrepreneurship: Students Teaching Students
Anne Macy, West Texas A&M University
Jean Walker, West Texas A&M University
Academy of Health Care Management
Tax-Exemption and the Growing Threat to the Community-Not-For-Profit Hospital
W.R. Koprowski, Texas A&M University-Corpus Christi
Steven J. Arsenault, College of Charleston
Academy of Information and Management Sciences
Shifting the Interpretive Framework of Binary Coded Dummy Variables
R. Wayne Gober, Middle Tennessee State University
Improving Software Quality with a Reliability Improvement Warranty
Raymond O. Folse, Nicholls State University
Rachelle F. Cope, Southeastern Louisiana University
Robert F. Cope, III, Southeastern Louisiana University
Academy of Legal, Ethical and Regulatory Issues
Frivolous Employment Discrimination Litigation: Myth or Reality?
Gerald E. Calvasina, Southern Utah University
Richard V. Calvasina, University of West Florida
Eugene J. Calvasina, Southern University
Reflections on the U.S. Electric Power Production Industry:
Precedent Decisions vs. Market Pressures
Robert F. Cope, III, Southeastern Louisiana University
David E. Dismukes, Louisiana State University
John W. Yeargain, Southeastern Louisiana University
University Ethical Dilemmas: Examining the Individualism/Collectivism Question
Evelyn C. Hume, University of Texas-Pan American
Aileen Smith, Stephen F. Austin State University
Alan B. Davis, City University of Hong Kong
Accounting Ethics, No Joking Matter:
A Multidimensional View of Influences
Martha Lair Sale, University of South Alabama
Ryan Samuel Sale, University of New Orleans
Ronald G. Cheek, University of Louisiana at Lafayette
Academy of Marketing Studies
Targeting the Ad Bowl: Is It a Super Strategy?
Peggy Choong, Niagara University
Greg Filbeck, Schweser Study Program
Daniel L. Tompkins, Niagara University
Thomas D. Ashman, Union College
CEO Perception of Customer Satisfaction: An Empirical Study
James B. Bexley, Sam Houston State University
Balasundram Maniam, Sam Houston State University
The Impact of Product Category and Level of Disagreement on Relative Conflict:
Does Product Category Affect the Joint Decision Making Process for Spouses?
Cheryl B. Ward, Middle Tennessee State University
Quality Perceptions and Prospect Theory:
Non-Linear Effects of Quality on Price in the Used Car Market
Stephen C. Betts, William Paterson University
Zinaida Taran, St. John Fisher College
Academy of Organizational Culture, Communication and Conflict
The Supreme Court and Dissent: Lessons Learned from Judicial Discourse
Bernard J. O'Connor, Eastern Michigan University
Alternative Work Arrangements, Synchronization and Employee Outcomes:
Test of a Mediational Model
Rusty Juban, Southeastern Louisiana University
Randall P. Settoon, Southeastern Louisiana University
A Comparison of Business Communication Teachers' and Executives' Attitudes
Toward Generally Accepted Business Communication Principles
Stephen D. Lewis, Middle Tennessee State University
C. Nathan Adams, Middle Tennessee State University
The Role of Employee Spirituality in the Survivor Recovery Process Following Corporate M&A
L. Jean Harrison-Walker, The University of Houston-Clear Lake
Jay R. Tombaugh, The University of Houston-Clear Lake
Cross-Cultural Communication:
The Way to Do Business in China
XuHua Zhang, Felician College
Academy of Strategic E-Commerce
Digital Signatures: Rescuing Authentication Technology from a Premature Demise
Gail A. Lasprogata, Seattle University
Diane L. Lockwood, Seattle University
An Empirical Investigation of E-Commerce Application Development Effectiveness
Adam S. Huarng, California State University-Los Angeles
Ming Wang, California State University-Los Angeles
Beomjin Kim, Indiana University-Purdue University
Academy of International Business Research
Accounting Standards for Derivatives in Korea:
A Comparison with U.S. GAAP and International Accounting Standards
Jongdae Jin, University of Maryland-Eastern Shore
Sung K. Huh, California State University-San Bernardino
Covered Interest Arbitrage:
A Comparative Study of Industrialized Countries and Selected Developing Countries
Mohammed Ashraful Haque, Texas A&M University-Texarkana
The Trade Effects of Financial Flow Liberalization: A Focus on Africa
Neil Terry, West Texas A&M University
Joshua Lewer, West Texas A&M University
Academy of Case Studies
Cohabitation and Conflict of Interest in a Public Agency:
Justice Served? Or Power and Politics at Work
Duane Dove, Sonoma State University
Wingham Liddell, Sonoma State University
Cooper Tire & Rubber Company:
The New Executive Compensation Plan
Javad Kargar, North Carolina Central University
Kofi Amoateng, North Carolina Central University
Wyeth Pharmaceuticals: An Equity Valuation Case
James Stotler, North Carolina Central University
Reviving a Floundering Business: A Case Study of a Family Business with Multiple Plants
Assad Tavakoli, Fayetteville State University
Inder P. Nijhawan, Fayetteville State University
Benchmarking the Accounting and Finance Functions of Hong Kong Listed Firms:
Personnel and Costs of Operation
Steven P. Landry, Monterey Institute of International Studies
Terrance Jalbert, University of Hawaii at Hilo
Wai Yee Canri Chan, The Monterey Institute of International Studies
Domain Name Game Capers and ADR Adventures in Real Time: A Case Study
Donavan Ropp, California State University, Bakersfield
Brian McNamara, California State University, Bakersfield
Ecampus.Com: August Crisis
Stephen L. Loy, Eastern Kentucky University
Steven Brown, Eastern Kentucky University