About The Journal Open Access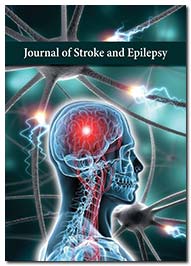 Aims and Scope
Journal of Stroke and Epilepsy accepts articles from across the disciplines related to neurology and its subfields like stroke, dementia, movement disorders, neurointensive care, headaches, epilepsy, sleep disorders, ischemia, chronic pain management, multiple sclerosis, neuromuscular diseases and many more.
This journal keeps a record of all articles related to neurology and its subfields. It is an open access journal which helps the readers to be up to date regarding the recent works. This scientific journal is using Editorial Manager System for maintaining quality in peer review process. Review processing is performed by the editorial board members of Journal of Stroke and Epilepsy or by outside experts. Minimum two independent reviewers' approval followed by editor approval is mandatory for acceptance of any manuscript.
Authors may submit manuscripts and track their progress through the system. Reviewers can download manuscripts and submit their opinions to the editor. Editors can manage the whole submission/review/revise/publish process. The published articles are made freely and permanently accessible online immediately upon publication. This improves the citations for authors, useful in attaining impressive impact factor.
Journal of Stroke and Epilepsy welcomes submissions via Online Submission System http://www.editorialmanager.com/alliedjournals/ or via email to the Editorial Office at [email protected]
A stroke, also known as a cerebrovascular accident or CVA is when part of the brain loses its blood supply and the part of the body that the blood-deprived brain cells control stops working. This loss of blood supply can be ischemic because of lack of blood flow, or hemorrhagic because of bleeding into brain tissue. A stroke is a medical emergency because strokes can lead to death or permanent disability.
Stroke can be classified as:
Ischemic strokes
Haemorrhagic strokes
Transient ischemic attacks (TIAs), also referred to as mini-strokes
Epilepsy: It is defined as group of neurological disorders characterized by epileptic seizures. Epileptic seizures occur due to impulsive electrical activity in the brain.