About The Journal Open Access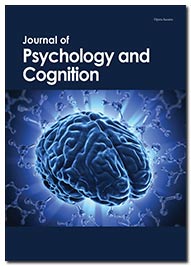 Journal of Psychology and Cognition is an affiliate of the Allied Academies. The journal is double blind, peer reviewed, with an acceptance rate of 25% and publishes theoretical, empirical and educational manuscripts which follows open access publication which is likely to attract more readers and citations to articles published covering all aspects of Psychology and Cognition. Its International, interdisciplinary coverage includes Artificial intelligence, Developmental psychology, Linguistics, Neurophysiology, Social psychology and advances in the study of attention, memory, language process, perception, problem solving, and thinking. Psychology and Cognition specializes in extensive articles that have a major impact on cognitive theory and provide new theoretical advances. Journal of Psychology and Cognition (JPC) improves the Psychology and Cognition of the society around the globe and ensuring better patient outcomes.
Aim and Scope
psychology is not only centered to everything what happens in everyday life, it is even central to psychologist's quest to understand how of the behaviour. The scope of cognitive psychology could be understood by understanding its sub disciplines and the work done in it. Social psychologists try to investigate the mental processes involved in thinking about others. Clinical psychologists investigate the role that mental processes play in psychopathology. Developmental psychologists study about the ways that cognitive processes change throughout the life span Cognitive psychology is also related with neuropsychology, in which neuropsychologists try to understand the association between mental processing and brain activity. Cognitive psychology plays its role in industrial or organizational set up where in organizational psycholohists are insisted to know how cognitive processes such as remembering and decision making strategies work out in organizational or industrial workplace.
Submission of important articles containing advanced research output aiding in forwarding the subject are most welcome. The wide scope of the journal will aid in contributing a great measure of scientific information related to the advances in towards better healthcare. The Journal is using Editor Manager System for easy online tracking and managing of the manuscript processing. Each article undergoes a peer review process under the aegis of an assigned Editor. To be acceptable for publication, an article should be positively considered by two individual reviewers followed by the Editor's consent. You may send the article online at http://www.editorialmanager.com/alliedacademies/default.aspx or send as an email attachment to [email protected]
Just Published Articles View More