About The Journal Open Access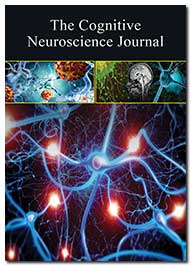 Cognitive neuroscience is a branch of both neuroscience and psychology, overlapping with disciplines such as physiological psychology, cognitive psychology, and neuropsychology. Cognitive neuroscience relies upon theories in cognitive science coupled with evidence from neuropsychology, and computational modeling.
The Cognitive Neuroscience Journal is one of the best open access journals that aims to publish the most complete and reliable source of information as original articles, review articles, case reports, short communications, clinical studies, etc. in the field and provide online access without any restrictions or subscriptions to the researchers worldwide.
Aims and Scope

Cognitive neuroscience is the scientific field that is concerned with the study of the biological processes and aspects that underlie cognition, with a specific focus on the neural connections in the brain which are involved in mental processes. It addresses the questions of how cognitive activities are affected or controlled by neural circuits in the brain.
The Journal is using Editor Manager System for easy online tracking and managing of the manuscript processing. To be acceptable for publication, an article should be positively considered by two reviewers followed by the Editor's consent. Submission of important articles containing advanced research output aiding in forwarding the subject are most welcome.
You can send as an email attachment to [email protected] / [email protected] may submit the article online at www.editorialmanager.com/alliedacademies/
Just Published Articles
Short Communication June 13, 2018
Deepa Yadav
Case Report April 06, 2018
Luana Antunes Maranha Gatto, Zeferino Demartini Jr, Gelson Luis Koppe