About The Journal Open Access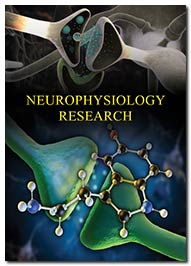 Neurophysiology Research is an interdisciplinary, peer-reviewed, open access, scientific journal that aims to disseminate the latest research findings in the field of neurophysiology and allied sciences. The journal also wishes to publish manuscripts that showcase the possible clinical implications of these developments in the diagnosis and treatment of neurological and psychiatric disorders.

Aims and Scope

The scope of the Neurophysiology Research journal encompasses all areas of neurology and physiology viz. neurobiology, psychology, neuro-anatomy, cognitive science, clinical and behavioral neurophysiology, electrophysiology, biophysics and mathematical biology. The journal most specifically emphasizes the publication of manuscripts that may serve to further the research and development of novel therapies for treatment and management of cognitive disorders, disorders of the spinal cord, peripheral nerves and muscle.

The journal invites researchers and scientists across the world to submit their original manuscripts pertaining to multifarious key areas related to the function and dysfunction of the nervous system. All submitted manuscripts will undergo a rigorous process of peer-review. Acceptance by at least two reviewers and editor/editor-in-chief is mandatory for the publication of all citable manuscripts.
You may submit manuscripts as an email attachement at [email protected]
Individuals interested in becoming members of the Editorial Review Board should contact by the below email.
Just Published Articles