About The Journal Open Access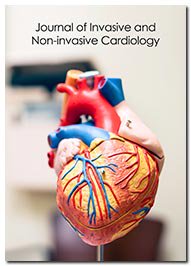 The Journal of Invasive and Non-Invasive Cardiology is an open access Journal that aims to publish seminal research in cardiology and cardiovascular interventions; the scope of the Journal encompasses studies in both pediatric as well as adult cardiology. Cardiovascular disorders such as Hypertension, Myocardial Infraction, Angina, Atherosclerosis, Pulmonary Atresia, and Cardiac arrhythmia are of special interest.

Studies pertaining to cardiovascular disease management and treatment strategies; invasive as well as non-invasive, such as: Angioplasty, Stenting, Nuclear cardiology, Echocardiography, cardiac electrophysiology etc. are the mainstay of the Journal. Studies aimed at developing novel diagnostic or interventional techniques are especially welcome.

The Journal caters the needs of a cross section of readers including academicians, researchers, students, and practitioners. Every individual manuscript is subject to rigorous peer-review. In addition to Research Articles, the Journal also publishes high quality Commentaries, Reviews, Perspectives, and Case Reports for encapsulating the latest breakthroughs in the field, and provoking debates amongst the scientific professionals.

The team at the Journal of Invasive and non-invasive cardiology takes immense pride in facilitating rapid publishing of articles while ensuring barrier-free distribution of its content through its online open access format.

The Journal of Invasive and non-invasive cardiology invites authors to share their valuable findings in the field. Authors can submit their manuscripts electronically at any time and from any part of the world to our online manuscript submission and peer-review system http://www.editorialmanager.com/alliedjournals/default.aspx.