About The Journal Open Access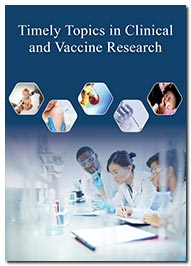 Annals of Clinical Trials and Vaccines Research is a scholarly peer-reviewed periodical journal that publishes latest developments relating to the adept and novel approaches for the conduct of clinical trials. It also publishes research developments that propagate the process of development and administration of vaccines against rampant as well as comparatively rare diseases.
The scope of the Annals of Clinical Trials and Vaccines Research journal includes clinical trial methodology, clinical trial management, clinical data management, regulatory aspects of clinical trials, trial logistics, human and veterinary vaccines, immune responses to vaccines, vaccine delivery systems and safety. The journal solicits original scientific contributions that showcase research ethics, ethical and systematic methods of conduct of clinical trials.
The Annals of Clinical Trials and Vaccines Research prioritizes the worldwide dissemination of novel propositions in regulatory affairs and the norms that need to be followed for all future clinical trials and vaccination programs. The sole aim of the journal is to publish scientific manuscripts that directly or indirectly contribute to the betterment of extant healthcare tools and practices.
The journal accepts manuscripts in the form of research articles, review articles, case reports, short communications, letters to editor and commentaries. All submissions are to be made online through the journal's editorial manager system. All the submitted articles undergo a double blind peer review process. The acceptance/rejection/revision of the articles is based on the comments provided by the subject matter expert/reviewer.